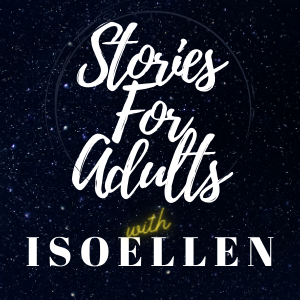 March 15 Claiming His Myshka Ch 5 - Live Stream With Guests
Mar 16th, 2020 by Isoellen
NSFW - language and adult
situations.
Chapter 5 - The Steamy Parts
Becca Joins my on a live stream to read Chapter 5 - All the hot bits.  Dima makes his move. 
And I get a very unexpected visit from a guest I've been wanting a chance to talk to since I first heard his voice.  And then he's in the room and all I can do is fall apart into a ridiculous mess.  I have no trouble admitting it. Yes, I was very silly.  And yes, I cut Becca off a bit abruptly. 
And yes, I must learn to listen and control my laugh. 
Thank you friends for putting up with me.  I appreciate you so much. More than you can ever know. 
Becca   https://twitter.com/Rebrebgame 
Reading Claiming His Myshka Chapter 5
Amazing Script Writer, Erotic Audio Artist
Ben https://twitter.com/InMyHandsAudio
https://vanillaaudio.com/InMyHandsAudio/
Erotic Audio / Voice Artist
Current Darre narrations available on Vanilla Audio.  This audio will be released widely once I have a release date for Her Broken Alpha.  To learn more, visit IsoellenWrites.blogspot.com
ZaneVI4  https://twitter.com/ZaneVI4  
Moral support and hijinks encouragement
Share
|
Download(

Loading

)