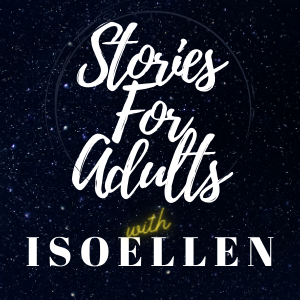 April 24th Audio Drama The Stranger- Political Dynamite
Apr 24th, 2020 by Isoellen
Okay for ages 10 and up/ parent discretion advised. 
[TW: Mentions of death and suicide]
So excited to share this.  
Clem is a good man, but he's been hurt by a shocking tragedy, brought about by a shady Governor. He decides to take matters into his own hands, and bring about a violent rebellion.
And then he meets The Stranger...
The Stranger: Political Dynamite
A dark audio drama starring WayPastMyBedtime as The Stranger QuincySpeaks as Clem and announced by TV'sTravis. Written, engineered and produced by mute0
Contact Beddy:
Youtube: https://www.youtube.com/channel/UC5nf...
Reddit: u/ItIsWayPastMyBedtime
Twitter: @PastMyBedtimeAU
Contact Q:
Reddit: u/Quincy_Speaks
Twitter: @QuincySpeaks
Contact TV's Travis:
Subscribe for more from Mute0 productions: https://www.youtube.com/channel/UC7KnKQgzBXSkUGT9frStdPg
Learn more and support these free works at: https://ko-fi.com/mutezero
Share
|
Download(

Loading

)