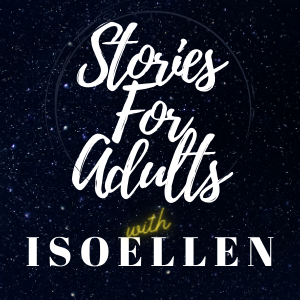 An special tribute + an audio Drama
Apr 8th, 2020 by Isoellen
-safe for work-
A Thank You to @Mute_Errant
the actors of The Natural Ones
Monica Kelly Audio, Beddy, Q. Speaks, Amelia Woods
A SFW Audio Comedy Drama
THE NATURAL ONES
(info - taken right from Mute's you-tube. Why reinvent the wheel?)
The Quest for the Chalice of Arnas has been long and hard. But now, it draws to its end, with a Paladin, a Rogue and a Cleric facing their most deadly opponent ever...
Dice.
CREDITS
Amelia_Woods_Audio as the Dungeon Master
Quincy_Speaks as Isgard the Paladin
MonicaKellyAudio as Mirthal the Cleric
and
ItIsWayPastMyBedtime as Zanborin the Rogue
Written and produced by mute0
Sound effects are either royalty free or created especially
Theme music composed and performed by mute0
Contact Amelia! (she's sweet!)
Reddit: u/Amelia_Woods_Audio
Twitter: @AmeliaWoodsVO
Contact Q! (he's hilarious!)
Reddit: u/Quincy_Speaks
Twitter: @QuincySpeaks
Contact Mon! (she's versatile!)
Reddit: u/MonicaKellyAudio
Twitter: @MonKellyAudio
Instagram: @MonicaKellyAudio
Contact Beddy! (she's sassy!)
Reddit: u/ItIsWayPastMyBedtime
Twitter: @PastMyBedtimeAU
Contact Mute! (he's... quiet... 😉)
Reddit: u/mute0
Twitter: @mute_errant
If you enjoyed this audio, please consider liking, sharing and subscribing.
If you'd like to support my future productions, the price of a cup of coffee goes a long, LONG way!! http://ko-fi.com/mutezero has more details and exclusive information.
Share
|
Download(

Loading

)